Social Responsibility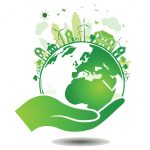 Ostwal Group of Industries is completely committed to promoting health safety and creating a greener environment. The company also has a strict safety policy that puts forth the benefit of people, environment and community above all the company interests and financial targets.
Moreover, the company is completely aware of the way it impacts the environment through its operations and processes.
However, OGI always strives hard in order to reduce the impacts on the environment. The company targets to develop products that are environmental-friendly while being completely technologically and economically viable. So, Ostwal group promises to provide superior quality products while being completely benign towards people's safety and environment.